Our Mission
The Institute for Scripture Research (ISR) is a 'not for profit' organization registered in South Africa with the purpose of spreading the truth of the Scriptures (the Word of יהוה) to the world through the ISR's various publications.
Our Vision
Our vision is to faithfully proclaim יהוה and his word throughout the world by means of all our publications. Our primary means though is through the translating, printing and publishing of a literal translation of "The Scriptures" that is as accurate as we can make it.
We have restored the name of the Father (יהוה) and his Messiah (יהושע) while also preserving the Hebraic mind-set of the original writers, to the best of our ability. In so doing we hope that it will shed further light on the understanding of the message of the Scriptures, thereby spiritually enriching the lives of its readers. Such a translation would be subject to on-going revision, as the ISR continues its quest to make it more and more accurate.
To further this end we also offer the public other publications that we believe may be excellent tools in the hands of those who seek for truth (See Publications).
Publications to date include The Scriptures © 1998, 2009 in various formats, (including the 1998 digital edition ©), as well as the well-researched book by Dr. C.J Koster, "Come Out Of Her My People" © 1996, available in various languages.
---
---
---
---
You don't have to have a PAYPAL account. You can enter your credit/debit card details as a GUEST.
Simply click on the PAYPAL BUTTON, then you will have the option to sign in as a GUEST.
---
IF YOU SELECT FEDEX, YOU HAVE TO SIGN FOR THE PARCEL
---
DONATE The Scriptures
We receive many requests from the underprivileged for The Scriptures. You can donate through PayPal or a direct electronic transfer.
---
Distributors in Canada, New Zealand, South Africa and the United Kingdom
---
Limited 25th Anniversary Edition
The Scriptures have now been in circulation for 25 years since the 1993 edition was printed. To celebrate this anniversary, we have published this Large Print Anniversary Edition in limited numbers. This Limited Edition is similar to the Large Print Charcoal & Black Edition, featuring a beautiful two-tone Silver & White Soft Cover, with silver stitching; silver edging with thumb indexing and 3 handy silk bookmark ribbons. It comes in a designer cover box with transparent window.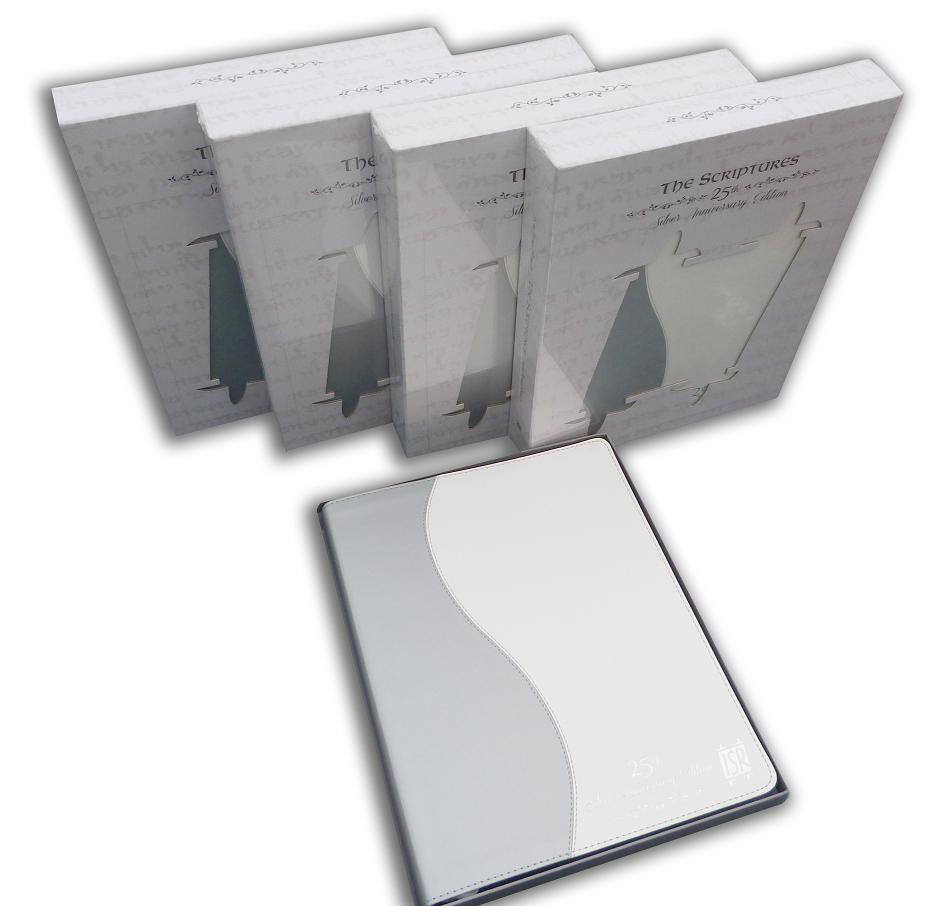 ---
Most Popular Large Print Edition
Due to unprecedented demand, our largest print batch ever, arrived at our warehouses. Fresh off the printing press, the new Large Print Duotone Scriptures, featuring a beautiful two-tone Charcoal & Black Soft Cover, with gold stitching; gild edging with thumb indexing and 3 handy silk bookmark ribbons. Due to the large print batch, they are available at an incredibly low price of just $33.50 for single copies, and even less for bulk copies.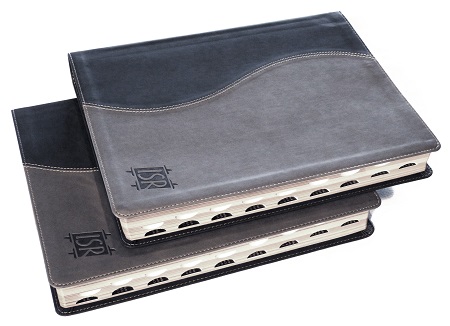 ---
Torah for Children
Are you passionate about the Torah? Are you even more passionate about teaching your children to grow up enjoying Torah Life? You can start teaching them from a young age. Our obligation as parents is clearing instructed in Debarim (Deuteronomy) 6:6-7, "And these Word which I am commanding you today shall be in your heart, and you shall impress them upon your children, and shall speak of them when you sit in your house, and when you walk by the way, and when you lie down, and when you rise up..."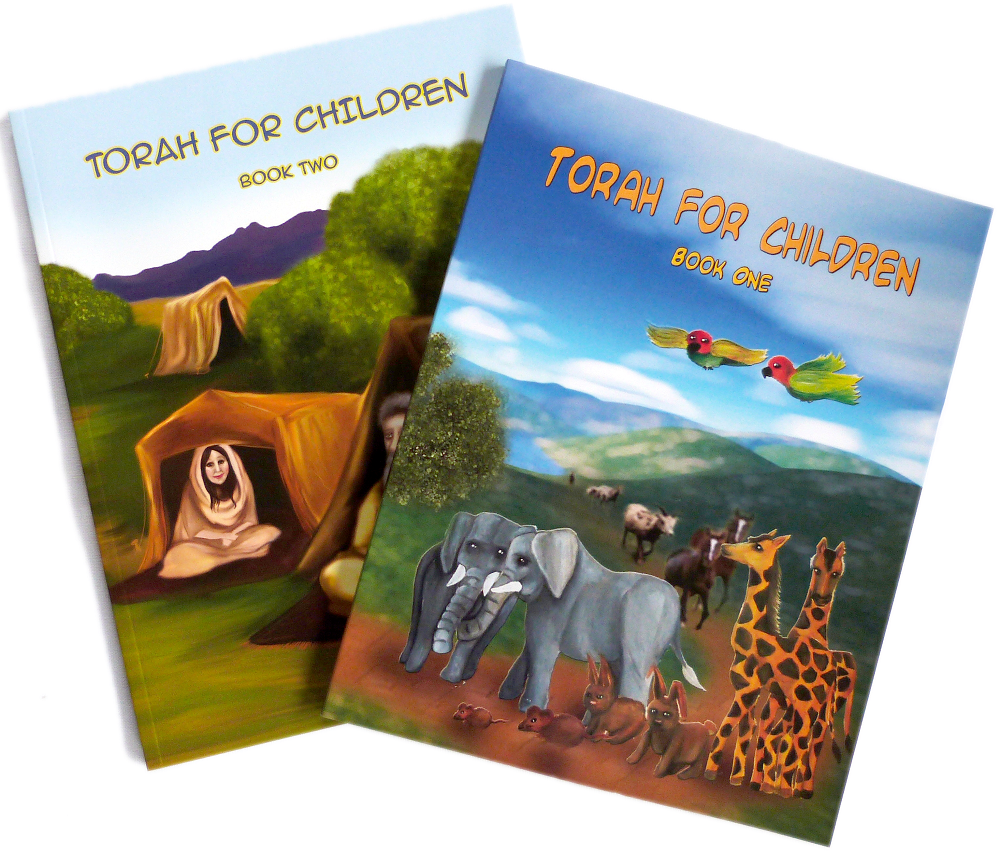 Torah for Children is a fun way to teach your children from a young age.
---
Reference to the South African CoronaVirus website